Are you the sort of person who doesn't like to ask for help but honestly could do with some help? Maybe the dog could do with going out for more of a walk than you can manage. Maybe you could really do with your meds being picked up when they're ready on Friday. Maybe it would be good if just one day this week you didn't have to carpool from school.
What are the things you would never actually ask a friend to do, or maybe you ask but you daren't ask more often than Christmas and holidays?
Why is it so difficult?
Often, we avoid asking people for help with things because we don't want to put upon them. It's difficult to know when people are ok doing things and when it's a bit much. You never want to over-ask, do you?
So how does the idea of compiling a list of things you need but generally don't ask for help with sound? And then sharing that list with your family & friends via a support network that will come alongside to assist you?
Taking that pressure off of who to ask but having a network of supporters who can help with some things and letting them choose which things they can do is something that We're In This Together (WiTT) have thought about, too. They have an online service that we at Ben's Friends think could be of use to people in our communities, so we have been working with them to see how it could help people like you.
Initially, WiTT is able to offer the platform to people in the United States. It will expand over time (and we'll let you know as it does) to cope with addresses and zip codes from other countries.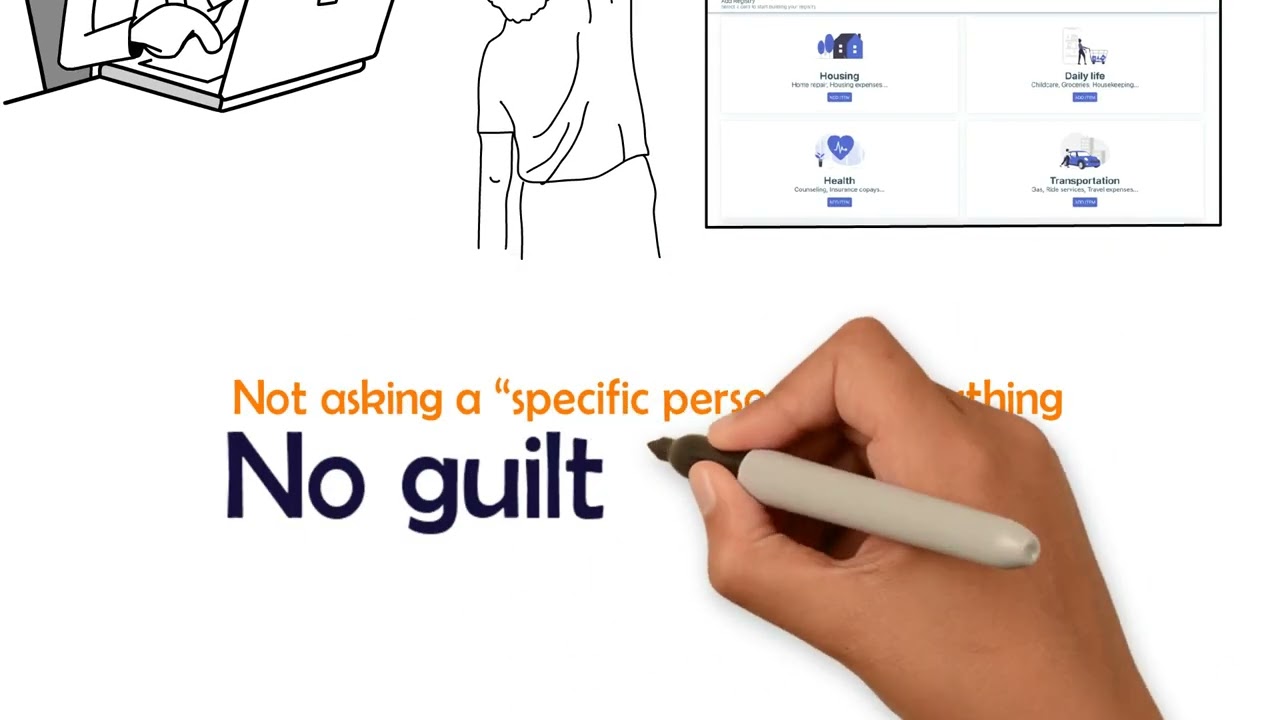 We hope this is something that might help, and might lead to you getting more of the support you need when you need it, simply because that relationship between asking and giving has been shifted.
I need this! How do I sign up?
If you live in the US, you can sign up. Click this link https://www.wittforever.com/ that sends you directly to the WiTT support registry platform so you can sign up. You can register for free to create an account and invite a specific group of individuals or care circle to assist you.
Other countries will be added to WiTT's platform over the coming months.